Original coloring that modelled seen plant and water buffalo, insect in 'Bios no Oka'.
We paint with favorite color, and let's make 'Bios no Oka' illustrated book only for oneself!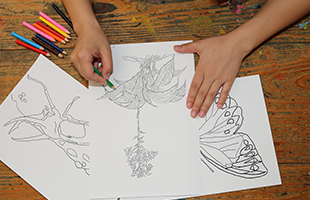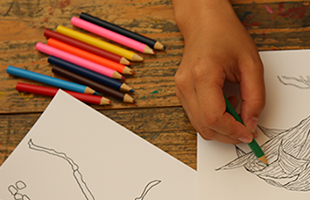 The time required

About five minutes ...
Business hours

10:00-17:00
Place

Nishimachi shop (irimachiya)
[instructions]
We can experience even in rainy day.