Let's thoroughly enjoy food only in Okinawa or representative ice blue seal ice cream of Okinawa.
※The photograph is for illustrative purposes only.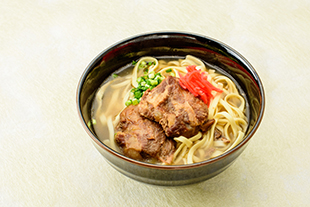 Okinawa soba
Okinawa is Okinawa soba.
Taco rice and Okinawa sobanoiitokodorioshita octopus soba are recommended, too.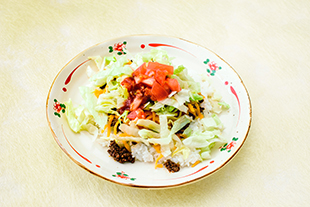 Taco rice
Seoul foods of Okinawa citizen of the prefecture who supported Okinawa after the war. It is hot and has a good appetite even in the summer.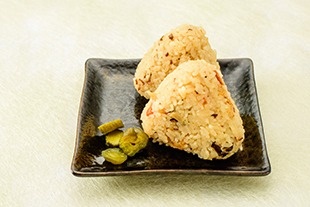 Juicy onigiri
Have mixed rice "Jushi" of Okinawa with simple onigiri.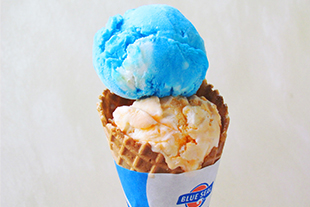 Blue seal ice
We choose from 14 kinds of flavor if you like.
Soft serve offers two kinds.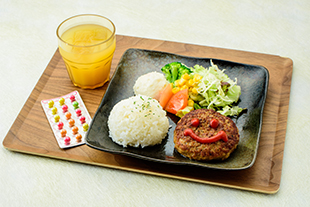 Kids hamburg
Set menu which cake was included in to hamburg which children liked.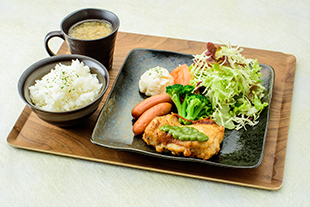 Chicken steak
Soup and salad eat with set, and meet chicken which genovese sauce matched; one article that there is.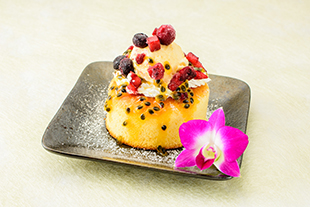 Soft and fluffy pancake
Pancake which we put in-house production passion fruit sauce of relief on and deep red potato-based pancake are popularity!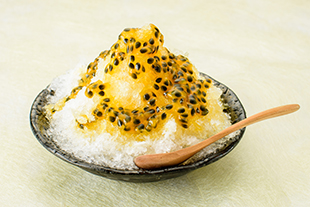 Snow cone
In nine kinds of ice menus, passion fruit snow cone of in-house production is recommended!