We hold tour by night for a limited time in opening of the park, the night to have you know nature of 'Bios no Oka' more.
You can enjoy "'Bios no Oka'" different from the day at all while introducing night figure, change of admiration and small animal, plants of firefly which is main.
How about sensing valuable time when window can observe the working of nature which we just overlook including people whom there is not bodily while living in Okinawa at this opportunity though people living a life without opportunity to meet forest and creatures in nature are familiar?
※Night tour is scheduled, but, as of March, there is possibility canceled under the influence of coronavirus. Thank you for your understanding.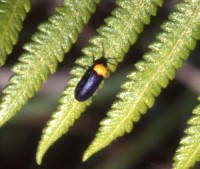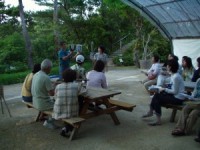 [tour summary]
Period: Saturday and Sunday holding until from Saturday, June 6 to Sunday, June 28.
Time: Until around 18:15 - around 21:00 (the end of admission reception desk 19:00)
The time required: About two hours (lake admiration ship boarding and walk in garden)
Participation rate: Adult (more than junior high student) 1,800 yen/dwarf (4 years old ... primary schoolchild) 1,000 yen
※Infant (under 4 years old) is free of charge, but there is not seat at the time of lake admiration ship boarding. Please go on board in home territory of protector.
※Only in dwarfs cannot participate. Please participate with adult by all means.
[you make a reservation, and refer]
The reservation start date: Monday, May 11, 2020 ...
Reception hours: 9:00-18:00
Tel: 098-965-3400 (※ reservation becomes receptionist of telephone)
Fax: 098-965-1935
[instructions]
・It is said that the night tour 2020 completely needs reservations. I would like advance reservations by all means. (as capacity is decided, please make a reservation early)
・As there is walk in garden, we will recommend footwear comfortable to walk in, participation in clothes.
・As protecting against insects spray may affect the firefly, use of type to paint with on seats, please.
・Please bring rain outfits at the time of rainy weather by each person.
・When it is past 19:00, please be careful as participation cannot appear as admission entrance closes.
・The garden has few lights to admire firefly. Please be careful not to be separated from small child when he/she participates.
・We cannot use wheelchair, stroller basically. Please consult.
・We may have you do taien when you do not obey instructions of person in charge.
・It may be hard to admire firefly by natural condition.
・We may cancel by weather condition including typhoon out of necessity.